Aloha Tower Marketplace, Pier 8
1 Aloha Tower Drive
Honolulu, Hawaii 96813
The Star of Honolulu is located 15 minutes from Waikiki, at the Pier 8, Aloha Tower Marketplace, 1 Aloha Tower Drive, Honolulu, Hawaii, 96813.
If you are arranging your own transportation, please check-in at the Star of Honolulu 45 minutes prior to your cruise (for the Early Bird Whale Watch, check in from 8:00AM; for dinner cruises, check in from 4:45PM).
Parking may be found at the facilities below. Parking facilities are not owned and operated by Star of Honolulu and subject to change without notice. Please inquire at the parking facilities for their current rates.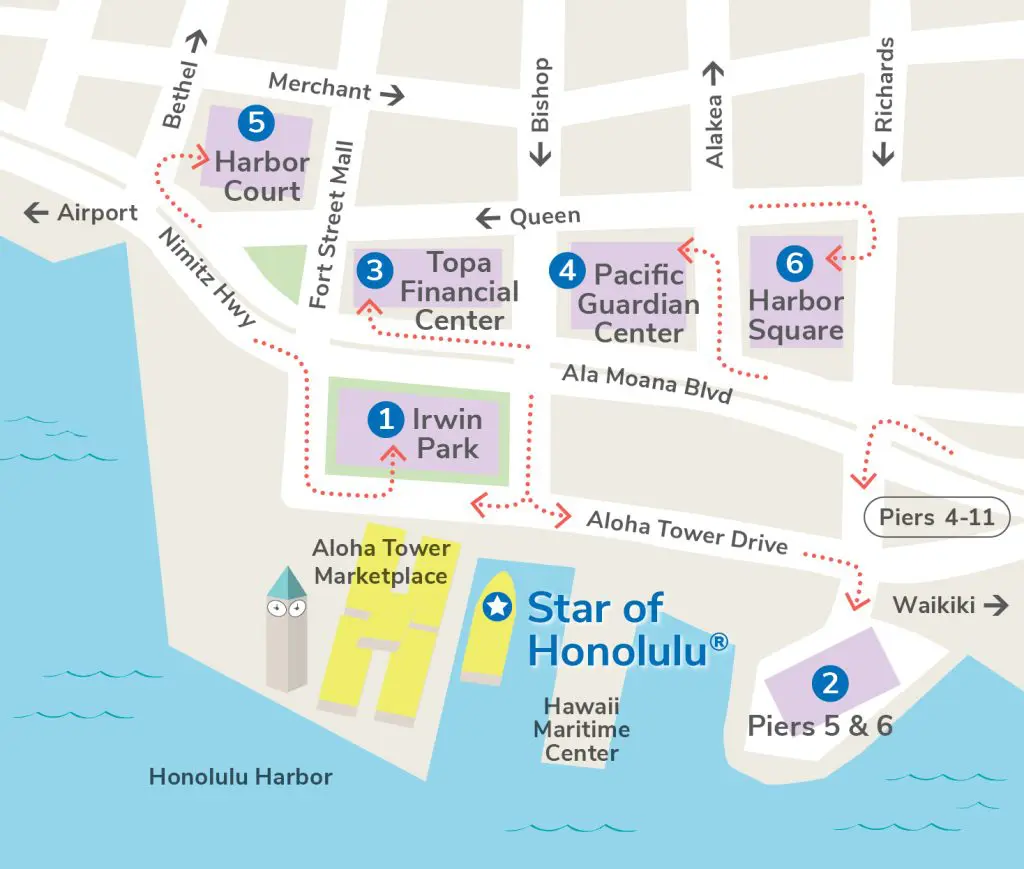 1. Irwin Park
2. Piers 5 and 6
3. Topa Financial Center
4. Pacific Guardian Center
5. Harbor Court
6. Harbor Square