Star of Honolulu's Paradise To-Go offers exciting off-site services for entertaining guests on shore. Popular and convenient Entertainment packages offer 20-minute performances of your choice plus 10-minute Meet & Greet. Catering packages offer lunch or dinner meals to spice up your party.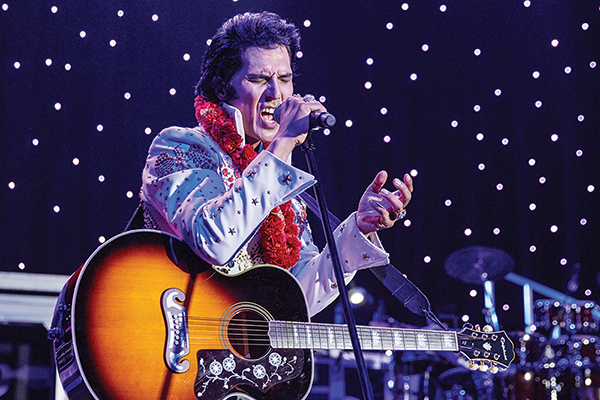 Make your event one of a kind by booking a performance by Elvis, Michael Jackson or a Hawaii artist! Impress your guests with a powerful performance by our talented artist. Upgrade by including four hula dancers with our artist. Prefer a different performer? Request an Artist of your choice from Vegas and we'll make your dreams come true.
Make a romantic event even more special with a Paradise To-Go Jazz Trio. Whether you're planning a Hawaiian wedding, anniversary party, or special occasion, you'll love this spectacular performance by our skilled musicians, including a keyboard player, horn player, and talented jazz vocalist.
Get your guests up and moving with a Paradise To-Go Hawaii Performance! You will enjoy authentic Hawaiian music and professional hula dancing. Plus, you can add a full line of enhancements, including orchid lei greeting and Hawaiian culture activities!
Entertainment Enhancements
Give your guests a genuine Hawaiian experience they'll never forget with a full line of enhancements, including an orchid lei greeting, Hawaiian culture activities and additional entertainers!
Favorite curry at Honolulu Marathon! Japanese style Beef Curry and American style condiment bar. It's tasty and fun!
Create your own gourmet burger! Everyone will love their own tasty creation.
It's Hawaii! Luau is the choice of local gatherings! From whole roasted pig to roast beef, everyone will love this Hawaiian event.
You can enjoy both lobster and steak at the same time. It's a luxury choice for parties and events.
Make your special occasion or corporate event or even more memorable with our full line of enhancements, including an ice cream bar and edible photo cake!